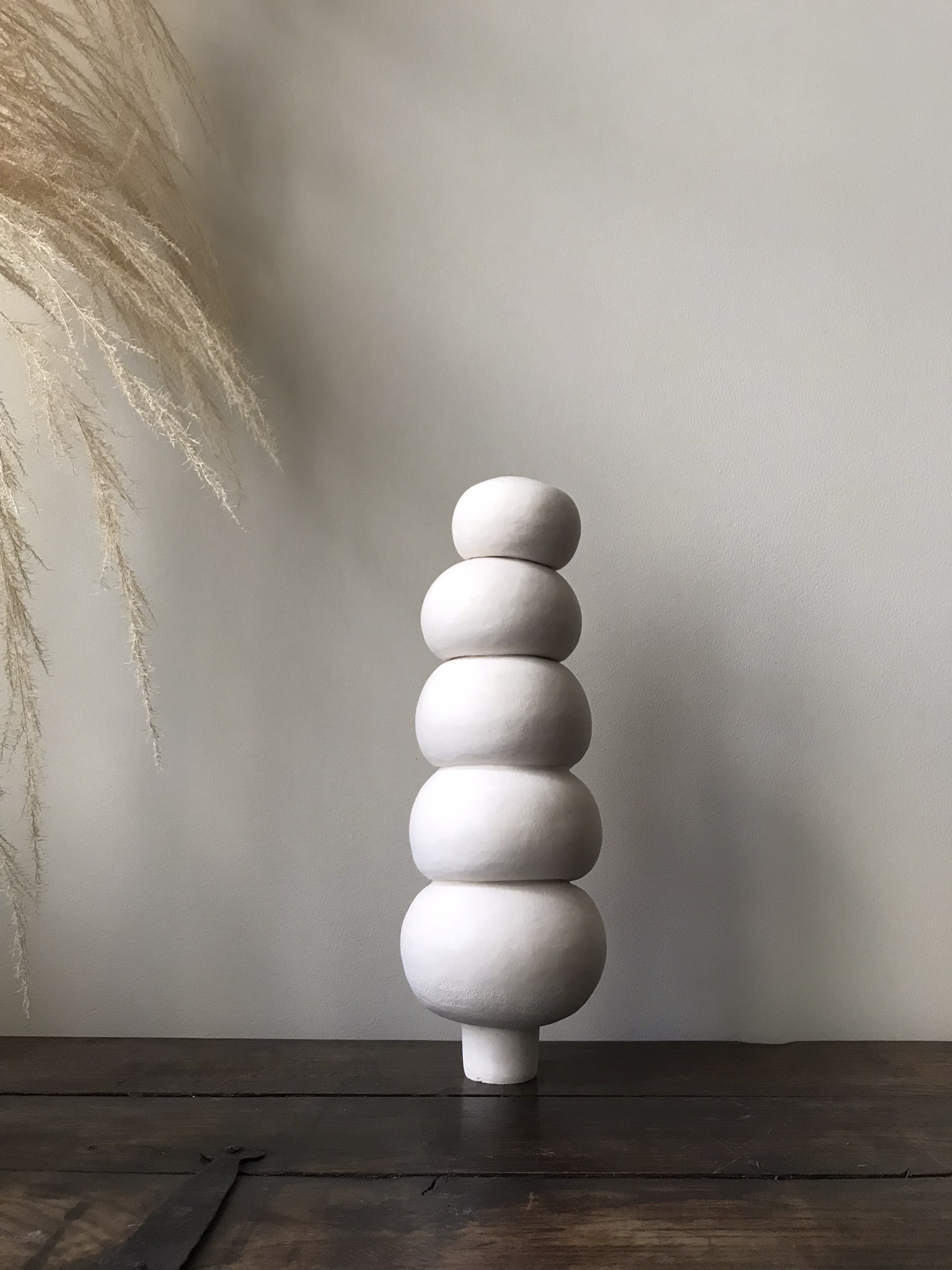 Selfcare is all about balancing between being in control and letting go, relying on your intuition.
Kissed by a drop of gold where she needed it, on her little foot.
SPECS
unique ceramic piece
coil built
earthenware
unglazed
colour off white
hxw approx 38 × 10.5 cm, 1.5 kg
Please add your delivery address to your request below so I can send you the price of the piece together with the estimated delivery time and delivery costs.