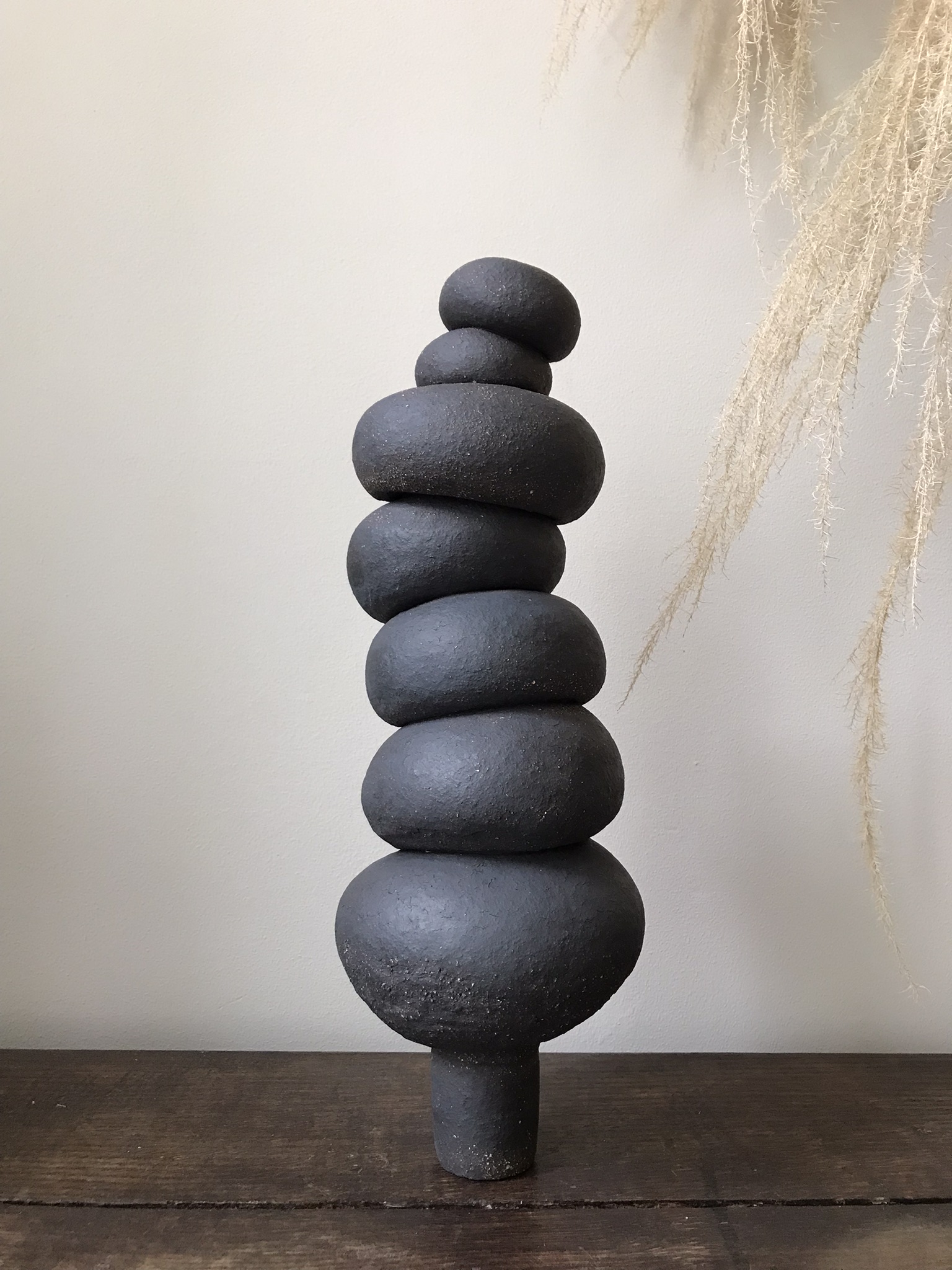 This is your loving reminder to trust your gut for guidance. Always.
SPECS
unique ceramic piece
coil built 
I made this piece during the summer 2022 in Italy 
stoneware
unglazed
colour black
hxw approx 37 × 10 cm, 2 kg
Please add your delivery address to your request below so I can send you the price of the piece together with the estimated delivery time and costs.